Hari ni aku nk share ttg lakonan yamada dlm drama....boleh tgk semua cite die...mmg tk rugi tgk.... yamada ryosuke mmg comel.......


Tantei Gakuen Q SP
(July 1, 2006, NTV) as Amakusa Ryuu (Lead Role)
-He show the talented in his first drama. Cool and very cute yamachan. Masa nie die dgn shida mirae...kawaiii....
Tantei Gakuen Q
(July 3 - September 11, 2007, NTV) as Amakusa Ryuu (Lead Role)
- First time i watch this drama, I fall in love with yamada ryosuke. Love his great acting and really cute. Really great and awesome my yamachan lebih-lebih lagi bile die pura2 jahat...perghhh mmg the best la....
One-Pound Gospel (January 12, 2008 - March 9, 2008, NTV) as Mukoda Katsumi (Supporting role)
-acting as supporting actor. Citer ni pelik cite ttg boxer yg jatuh cinta tapi yamada kena acting watak yg sedih , kena buli, kesian je tgk die...kalu la buat ttg citer die lagi best.. seorg bdk yg dr keluarga boxer tapi tak memilih jalan boxer, biar di buli dan di hina...ohhh yg tu lagi bagus tu.....kan....hahha....
Sensei wa Erai! SP
(April 12, 2008, NTV) as Gunjou Hayato (Lead Role)
-Citer ni lak lebih kepada member hey say jump... yamada, yuto, chinen, and daiki.... cite budak sekolah yg bandingkan cikgu mereka masing2..... tapi dlm cite nih yamada dressing mmg cool... nmpk hensem giler....
Furuhata Chuugakusei SP (June 14, 2008, Fuji TV) as Furuhata Ninzaburo (Lead Role)
Citer nie cam cite detective tapi tentang pembunuhan la, anjing hilang la, org kejar la... mmg citer ni lawak....yamada mmg lucu habis.....best gak la....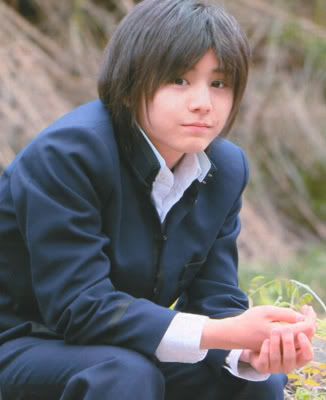 Scrap Teacher: Kyoushi Saisei
(October - , 2008, NTV) as Takasugi Toichi (Lead Role)
- citer nie mmg the best dgn lagu soundtrack nye ...dr drama ini la aku kenal hey say jump iaitu kumpulan yamada...... mmg best ...dlm citer nie, yamada sgt kaya, pandai, cerdik, hensem ...... watak yg serius tapi dlm masa yg sama lucu...
Yuri Chinen
Niini no koto Wasurenaide
(August 29, 2009, NTV) as Yuji Kawai (Supporting Role)
- citer nie pasal abg yamada, ryo yg menghadapi kanser otak....citer nie byk nangis...watak yamada as adik yg syg kat abg die....tapi tak byk sgt la watak yamada....tapi jln citer nie terlalu cepat masa sampai tak terasa die nyer perjlnn cerita....
Hidarime Tantei EYE
(October 3, 2009, NTV) - Ainosuke Tanaka (Lead Role)
- cite ni kisah abg die kasi mata kiri kat adik die...so adik die boleh nampak kisah2 abg die yg dulu... die cuba siasat cmmana abg die terbunuh.... tapi bila nak akhir tu rupanya abg die masih hidup malah die adalah ketua tuk jenayah2 yg dilakukan...tapi ainosuke (yamada) lagi bijak die menghalang abg die dgn menukarkan laptop abg die dgn yg lain... tapi die tak gi tau polis yg jenayah tu abg die yg dalang so abg die terlepas.... citer ni nampak ada sambungan memandangkan abg die sanggup tuk bunuh adik die sendiri... maybe lepas nih diorg akan jadi musuh...maybe citer SP ini akan jadi full drama like Tantei Qakuen.....i'm waiting for next story....